steps needed to become a yoga teacher
It's no surprise that so many people want to know how to become a yoga instructor. You may have noticed how good you feel after yoga, and yoga may have improved and potentially saved your life. And the thought appears, "How can I share that with other people? How can I become a yoga teacher?"

It's a story I have heard countless times. When one realizes the profound impact yoga can have on our lives, it's not uncommon to feel a desire to dive deeper and want to become a yoga instructor to share these benefits with others.

So, if you thought of this calling, you might wonder how to get your yoga teacher certification.

How can you help others and transform lives just like yoga transformed your own?

Yoga is a profound experience that has helped improve my life. I want to help others experience this gift of mindfulness and self-reflection for themselves, too!
We all want to make a difference and help others, but not everyone knows how. If you've ever felt this way, wondering what it takes to become a yoga instructor could be your calling!

But don't worry: anyone can become a certified yoga instructor if they have access to the internet (and money).
Steps to becoming a yoga teacher through a yoga instructor certification
In this article, we cover the avenues and considerations when your love for yoga becomes a career and hopefully answer the question of how to become a yoga teacher.
The role of a certified yoga instructor
Teaching yoga goes far beyond creating sequences and instructing postures. The yoga instructor's role is to create a safe and nurturing environment and guide students through mindful practices to quiet the mind and connect to ourselves.
On top of understanding the anatomy of movement and intricacies of yoga postures, a yoga teacher must also know and embody yoga's philosophy.
Therefore, we could see the yoga teachers' role as twofold. On a more superficial level, a yoga instructor must understand the human body to guide movements and postures safely.
On a deeper level, a yoga instructor inspires students to live a mindful life and creates subtle thought patterns transformation.
Why train to become an instructor and get a yoga teacher certification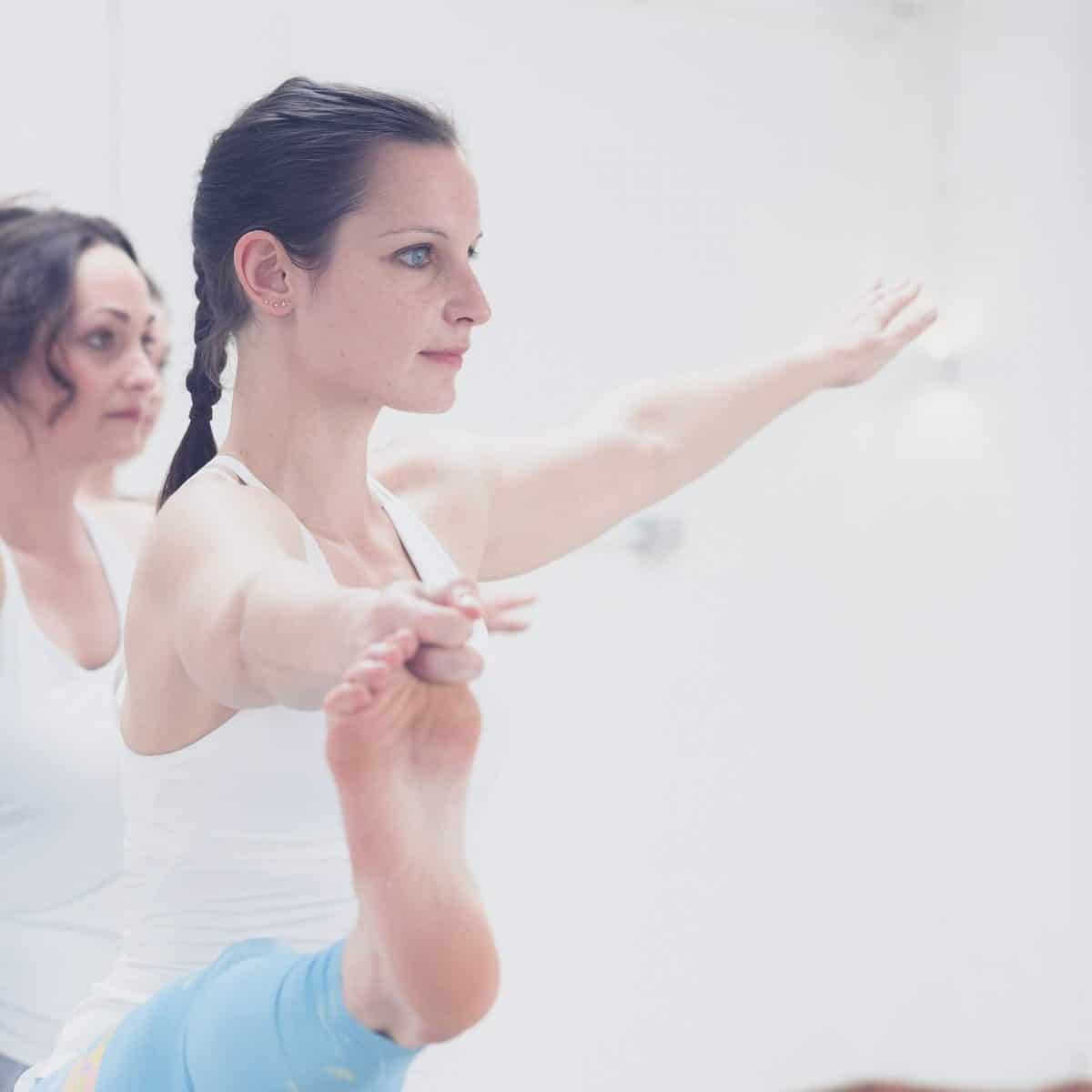 Even if teaching yoga is not your career goal, you may want to explore how to become a yoga instructor to understand yoga better and why it has such a profound impact on people's lives.
You are not alone! Among the 500+ students I certified to become yoga instructors, more than half had joined yoga teacher training programs to deepen their knowledge or improve their practice.
As you learn to become a yoga instructor, you explore topics rarely covered in yoga classes, such as the history of yoga, yoga philosophy, yoga anatomy, detailed alignments, and breathing techniques.
Practices such as pranayama and meditation, two significant yoga pillars mostly absent from yoga classes, are often prominent in yoga teacher training.
Beyond acquiring the skills to become a yoga instructor, taking a yoga teacher training is a profound personal transformation.
When the mysteries of yoga are unveiled, most of my students who simply wanted to deepen their practice ignite a fire and feel the urge to share their newly found knowledge with others by teaching yoga!
How to become a yoga instructor in the traditional way
Formal yoga schools only made their apparition in the last century. Before that, and for 5000 years, learning how to become a yoga instructor was akin to an apprenticeship.
Pupils would follow their guru or gurus for years, and they'd absorb their knowledge and follow their teachings. Then, one day, the guru would send them into the world to spread their knowledge.
Established in the 1940s, the K Pattabhi Jois Ashtanga Yoga Institute in Mysore, India, was among the first institutions that formalized yoga instructor certifications through this format.
Ashtangis, invited to Mysore to practice at the KPJAYI year after year, for weeks or months at a time, may one day receive the instructor's blessing to be an authorized Ashtanga teacher. Now headed by Pattabhi Jois' daughter and granddaughter, the school still operates with this model.
Aside from Ashtanga yoga, you can learn to become a yoga instructor through an apprenticeship in any yoga style by following an expert instructor or guru's teaching over several years.
Learning how to become a yoga instructor through this model can provide in-depth learning of the practice and pedagogy through mirroring the instructor.
However, it also involves some critical challenges. The length of training required can take many years, so it will take time before teaching yoga can bring you an income.
Depending on the teachers you follow, you may not get an education in key areas such as anatomy and physiology.
If you choose this avenue to become a yoga instructor, consider complementing your apprenticeship with complementary training.
How to become a yoga teacher in the 21st century
To understand how becoming a yoga teacher has evolved from years of apprenticeship to month-long training, we need to look at yoga's evolution in the last century.
During the first half of the 20th century, two critical shifts happened: Yoga became more focused on asanas' physical practice.
Over the same period, this new "physical" yoga made its way to the West, gaining fast-growing popularity.
To respond to the increasing demand for yoga teachers, yoga schools started appearing worldwide. Programs were then developed to mass-produce yoga instructors.
In the 1990s, a group of instructors began to discuss the need to establish a framework to become a registered yoga teacher and a national standard for yoga instructor training. From this, Yoga Alliance US was born.
Today, the typical path to becoming a yoga instructor is to follow a 200 or 500-hour yoga teacher training with a reputed yoga school.
These are offered in various formats, lasting from a few weeks to a few years. You can choose between attending in-person yoga teacher training or online yoga teacher training.
Selecting the right training course involves considering the style of yoga you wish to learn, the time you are willing to dedicate, and the learning environment you want to surround yourself with.
Also Read>>> 10 Things to Consider when Choosing your online yoga teacher training
Should I choose a school registered with the Yoga Alliance?
Many yoga teacher training certifications are registered with Yoga Alliance in the US; others are affiliated with organizations such as Yoga Alliance Professionals, the British Wheel of Yoga, or local and regional organizations such as Yoga Alliance Australia.
Some yoga instructor training courses are not registered or accredited with the Yoga Alliance or, indeed, any other organization.
Does learning how to become a yoga instructor have to be with an accredited school? Yes and no.
At the time of writing this article, yoga remains an unregulated activity.
No governmental entity in the world has implemented national or regional standards for becoming a registered yoga teacher. While individual insurance companies may ask that you have trained with an accredited school, most don't.
And when the time comes to find work, yoga teachers get hired on their skills, not the seal on their diplomas.
Organizations such as Yoga Alliance accredit a registered yoga school based on the submission and review of a curriculum that follows a set of standards, i.e., deliver a certain minimum number of hours per topic.
After that, whether the school indeed provides this curriculum, or teaches it in a practical format, or even the exact content included in each category of topic, is another story!
Beyond the school's association with the Yoga Alliance or another yoga organization, check the school's reputation and connect with past students to get a complete and truthful idea of their certification quality.
Should my first training be 200 hours or 500 hours for my yoga instructor certification?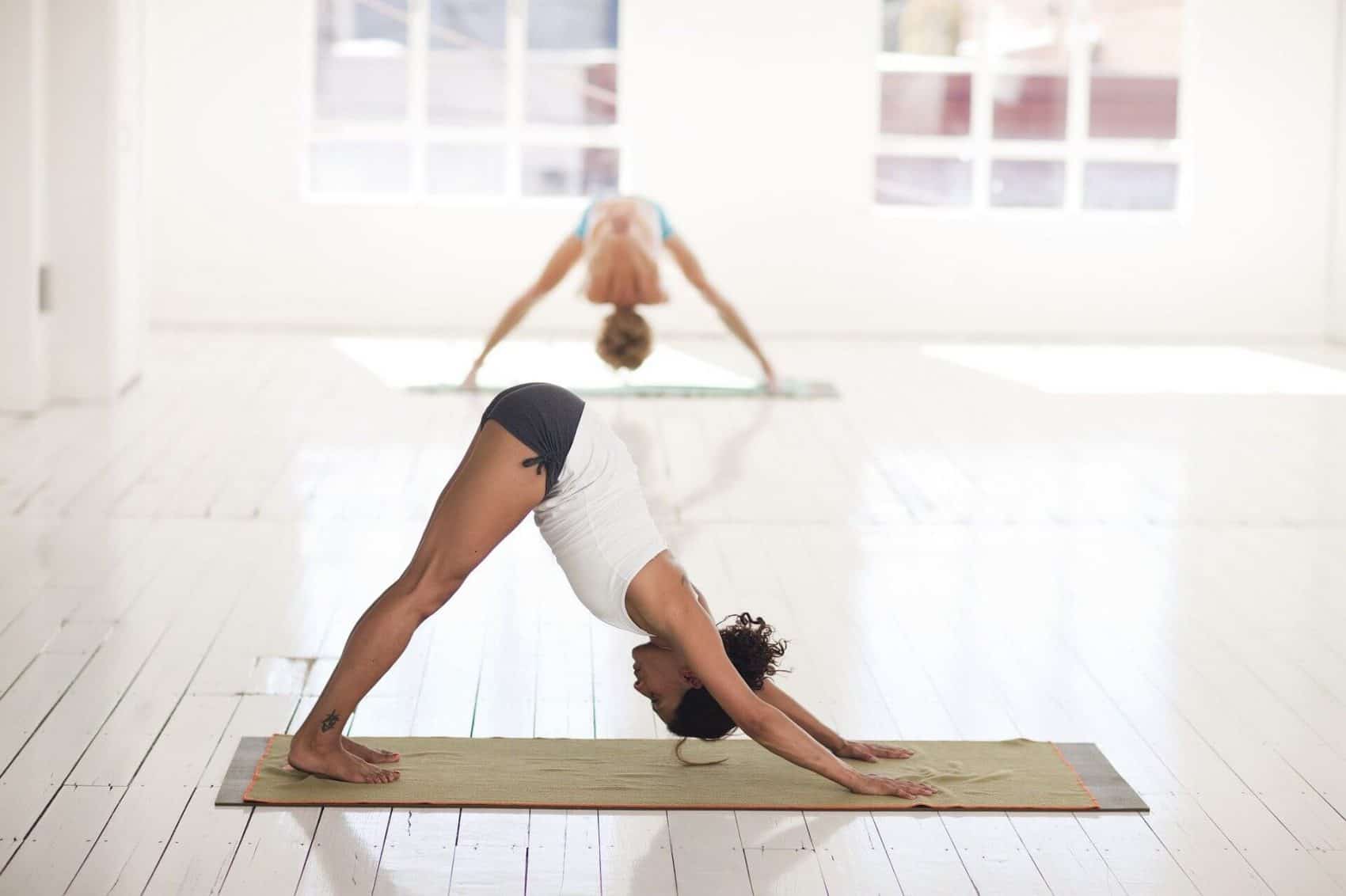 One of the first choices when considering yoga teacher training is whether to do a 200-hour or a 500-hour training.
Today, 200 training hours appear to be the global minimum required to be recognized as a yoga instructor.
After a 200-hour yoga instructor training, some yoga teachers will pursue their learning with an additional 300-hour yoga instructor certification.
A 500-hour yoga instructor training is simply a 200-hour course plus a 300-hour yoga instructor certification, sometimes offered together as a 500-hour course. Confusing? Not really.
You can consider your 200-hour yoga teacher training as your foundation course to become a yoga instructor. With your diploma in hand, you can already start teaching and gain experience.
A 300-hour yoga instructor certification is a bit like doing your Master's degree; it furthers your knowledge or allows you to specialize in a particular style or approach, but it's not required and not for everybody.
The recommendation I always give my students is to start with a 200-hour yoga instructor training, then gain some teaching experience for at least a year before considering a 300-hour course. Why?
Because the experiential learning gained by teaching yoga classes will allow you to narrow down which skills or specialty you want to focus on and select the proper 300-hour training.
How much does it cost to become a yoga instructor?
Prices for yoga instructor certification courses range from a few hundred to a few thousand dollars.
Many factors influence this disparity in prices: Whether the training is residential or non-residential, in-person or online, the level of support offered by the instructor, the number of students in a group, the expertise of the teachers, the reputation of the school, etc.
You should carefully consider these factors when selecting the right program.
How long does it take to become a yoga teacher?
Here too, the answers vary largely: learning how to become a yoga teacher can take a few weeks to a few years.
Yoga teacher training programs are delivered in an intensive format, ranging from three to six weeks.
These yoga courses typically involve a full-time commitment and fully immerse you in the experience.
They help you stay engaged and committed and see fast progress in your practice.
Other yoga teacher training courses are delivered over several months or years, typically involving weekly or monthly classes.
While these part-time courses mean a much longer period before obtaining your yoga instructor certification, they typically allow you to continue your normal activities while you receive your training.
Longer training time also gives you a lot more integration time between classes.
Having experienced both formats myself and now offering them to my students, I cannot say which one is better.
Each offers great advantages and suits different needs.
Before deciding to go for intensive yoga teacher training or a part-time one, carefully assess the time you can dedicate to your course and consider factors such as your learning style, work schedule, and family commitments.
Five steps to become a yoga instructor and get certification
Make your passion for yoga into a career by learning the skills you need to teach others. Ready to follow your passion and make the jump? Here are five steps to guide you on how to become a yoga instructor:
1) Have a yoga practice
Before considering becoming a yoga instructor, you should have at least some basic yoga practice.
Whether you practice in a yoga studio or the comfort of your home, yoga teacher training assumes that you already have a certain level of body awareness and basic knowledge of asanas.
If you have only been on the mat a few times, your yoga instructor training will likely be overwhelming, ineffective, and potentially harmful.
Also, read>>> How to Start your Yoga Practice at Home
Also, read>>> Best Online Yoga Classes
However, it does not mean that you must be able to do advanced acrobatic postures!
If you have a beginner to intermediate level of practice but already feel the calling to teach yoga, ensure that the school you study with will provide appropriate support and safe guidance.
2) Decide which style of yoga is right for you
The many styles of yoga have different approaches and address different goals. Decide which yoga style speaks to you the most so you can teach what you love.
Assess what you want to learn about, like traditional philosophy, functional anatomy, or specific sequences. All this will help you narrow down the teacher training program that will be your best fit.
Also, read>>> Most Popular Yoga Styles.
3) Investigate the yoga schools
As mentioned throughout this article, the price is not the only factor to consider when selecting the right yoga teacher training program.

Once you have decided which yoga style you want to learn, identify a few yoga schools you resonate with and do your research on them.
Consider their yoga teacher training curriculum, schedule, teaching philosophy, level of support, class size, teacher experience, teaching methodology, evaluation and assessment methods, etc.

4) Commit to your training
Once you've selected the right program, fully commit to your learning. Show up, take tons of notes, and ask questions. Two hundred hours goes very fast, so make sure that you gain as much knowledge as possible to be the best yoga teacher you can become.
5) Start teaching
After you graduate and officially become a certified yoga teacher, start teaching right away.

While your training will equip you with theoretical knowledge, you'll gain your most significant learning by teaching yoga classes and communicating with your fellow teachers.

You can start by teaching within your small group of friends or advertise through your Facebook groups within your community that you will start teaching.

The important thing is to build that confidence of yours!
Build your confidence as a yoga teacher
If you don't feel confident teaching after your yoga instructor training or leading your classes, identify areas where you need further learning and consider taking continuing education courses, such as the Zazyoga bridge program for yoga teachers.
It's also a good idea to develop a plan for how you will design and build your career, so consider working with an organization like the Yoga Pro Collective, who can help you develop your own personal yoga career roadmap.
Read more on what to do after you become a yoga teacher in this article [I'm a certified yoga teacher – now what? (coming soon :-P)]
Becoming a yoga instructor, the pros and cons!
Because yoga has such a profound impact on people, becoming a yoga instructor is a gratifying career.

Every week, I receive stories from my graduates, sharing how their classes have changed someone's life.

Simply because of that, I consider that I have the best job in the world. Teaching yoga is a calling, an act of service to others, and a fantastic way to impact this planet positively.
Understand, though, that this work can also be physically and emotionally demanding. Besides your exceptional teaching skills, develop healthy boundaries, and manage and protect your energy.
Many yoga instructors struggle to create a financially abundant life. As yoga teachers, we are often entrepreneurs.

Our work involves teaching and promoting our classes, managing our finances, and creating attractive offers. To maximize your career success, consider finding a niche, improving your business skills, and remain on top of the industry trends.

Continue educating yourself and learning new things about yoga that will keep you motivated and push you from your comfort zones.
In essence
Whether you feel the calling to teach yoga as a career, wish to deepen your knowledge or seek to connect with yourself through yoga, becoming a yoga instructor is a profound experience that will forever impact your life.

Yet, I heard no one say, "I regret taking on that journey in my many years of training yoga teachers."
To be a great yoga teacher, you'll need to put in the time and effort to learn as much as possible about the practice by attending workshops, researching, and reading books.

Most importantly, you'll have to gain knowledge through trial and error. Yoga is more than the asanas; it's a way of life. Spirituality and philosophy also help you build your foundations as you progress as a yoga teacher.

In addition, there will be no organization that can issue a certificate of spiritual growth.

Finally, practicing yoga regularly will make you feel more secure, confident, and compassionate towards yourself. As a yoga instructor, you'd experience all of this and more.
Being a yoga teacher allows you to meet and socialize with like-minded individuals. It would be a fantastic opportunity for you and your students to spend time together practicing yoga, learning new techniques, and discussing yoga.

Regular yoga practice can make you feel more secure, self-confident, and compassionate towards yourself. You can easily be exposed to this as a yoga instructor.
If you feel the calling to become a yoga teacher, my advice is: Answer it. You will sweat, cry, and question everything you've ever done in your life.

And in the end, you will emerge as the best version of yourself you have ever been.