Eden life Centres is a refreshingly beautiful and serene addition to the Bali wellness scene. At Eden they are really offering something special and unique. The combination of professionalism and warmth that this place exudes is what brings clients back again and again. It is reassuring when you feel like your inner and outer beauty are getting such equal attention. There is nothing intimidating about Eden, as it's a very accepting environment. The team meets you wherever you are in life and are qualified enough to make referrals, suggestions and recommendations that can really lead to a life changing experience.
Their offerings and services are the ingredients to modern holistic beauty and happiness. The inhouse nutritionist, Sarah is passionate about helping her clients achieve ultimate wellness in the most digestable way possible. Sarah's approach to nutrition flows well alongside Dr Dude, the inhouse Dermatologist, who works closely with Sarah to give you the tools to enhance your inner and outer beauty.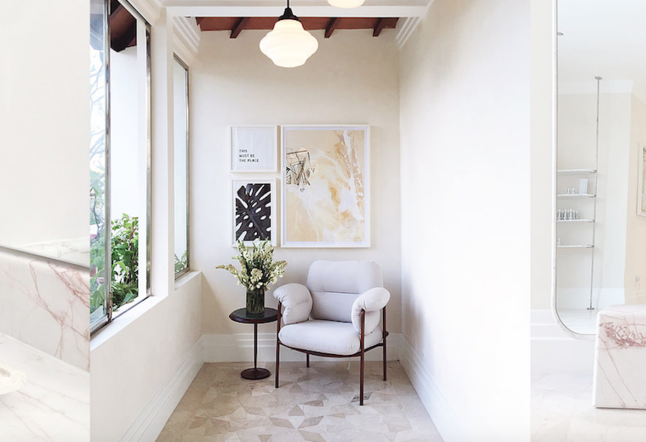 Credit Elite Havens MAGAZINE
Other valued members of the Eden team are the highly qualified, experienced and registered national nurses who deliver some of the amazing facials that are on offer, from LED, Dermapen to Galvanic. There is a dedicated IV lounge (for Vitamine C support) delivering nutritional combinations by the most absorbable route possible intravenous.
To top it all off one of the best and most experienced Osteopaths on the island consults from Eden, Rachel Ellery is held in extremely high regard for her intuitive adjustments. Bella Nyoman offers coaching and healing culminating the team and defining Eden as a truly holistic clinic offering a professional and multidisciplincary approach to wellness.
Open: Mon-Sat: 10am to 5 pm.
For more info on Bali's best spots for the modern yogi STAY | SPA | PLAY | EAT | SHOP | YOGA – Download our ULTIMATE BALI GUIDE for free.
Read next >> colors – nail and juice bar