Nestled down a side street in Primrose Hill, Manna Cuisine has a lot to offer diners. Its vegan status does not relegate diners to sitting on floor cushions and drinking kombucha! Rather, the restaurant itself is beautifully designed, elegant space with gentle lighting and a soft, buzzing ambiance.
Of course, what really stands out about Manna is its menu, which is entirely vegan yet very diverse. Dishes range from wholesome favorites to spicy and even experimental options. Serving sizes are generous and filling whilst avoiding that stodgy feeling.
The Quinoa Maki Rolls are an excellent choice for a light starter. They are fresh and crispy with a kick of wasabi, beautifully presented.
For those seeking something a little more substantial, the Buffalo Cauliflower Tostada comes with an incredibly convincing creamy, yet light, vegan ranch dressing poured liberally over refried black beans on a tortilla base.
Whether you're looking for a simple, wholesome meal or something with a little more of a kick, the options for main dishes is impressive, offering something for everyone.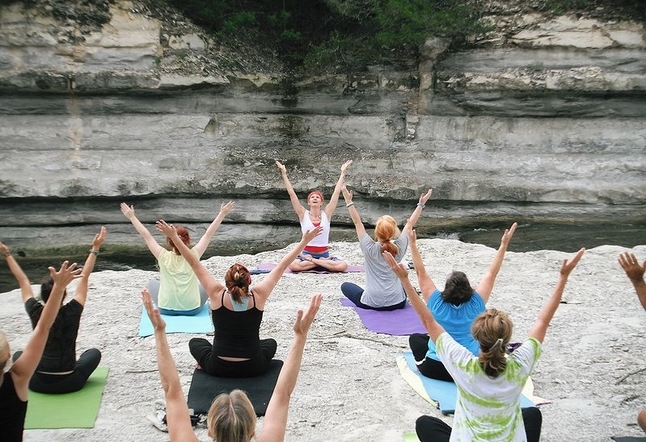 Credit mannav
The Caribbean Platter is somewhat of a favorite featuring Jamaican pot stew, vegetables, jerk tofu, onions and aromatic rice, as well as a deliciously interesting pineapple ackee salsa. It's a perfectly spicy and satisfying platter. Equally delicious, the Enchilada Bake also offers a diverse mix of well-used spices and variety of flavors.
When it comes to the dessert, Manna really is known for its sticky toffee pudding – a school days' favorite reinvented as a vegan treat, perfectly sticky, perfectly sweet, and served with a creamy side of vanilla ice cream and caramel sauce. If not a secret recipe already, this is one to be coveted closely!
Firmly established as one of London's oldest vegetarian (now vegan) restaurants, Manna Cuisine lives up to expectations, a delectable mix of elegance and simplicity. This is vegan food at its best.
Read next >> essence cuisine