your vegan selection options in bali
If you're an avid YOGI TIMES follower, by now you know that Bali is heaven for the vegan foodie. The island is sprawling with new, innovative vegan eateries – each with its own spin on conscious eating, eclectic decor and delicious cuisine.
One of our favorite things to come out of the vegan movement has to be vegan cheese. In recent years, vegan, gluten-free, dairy-free, raw food options have become abundantly more available and better yet – creative. This delicious dairy-free option can be made from seeds such as sunflower and sesame; nuts such as cashew, pine nut, and almond; and soybeans, peanuts, coconut oil, nutritional yeast, tapioca, and rice, among other ingredients.
Vegan cheese is cholesterol-free and is a great source of protein. If you're in Bali and want to do a vegan food tour of the island, we found the best spots for you for trying the tastiest vegan cheeses around!
MOKSA
Moksa Ubud is easily one of the best raw vegan restaurants we've ever been to. Including a farmers' market, cooking classes led by the head chef, and a menu featuring the most creative, thoughtful dishes you could imagine, Moksa adds delicious vegan cheeses. For a light starter, the Moksa cheese trio is a divine alternative to heavy dairy cheese plates, with sun-dried tomato, kalamata olive, and rocket pesto cheese.
Their vegan kale caesar salad is offered either raw or heated with nut parmesan cheese. If you're looking for something heavier, Moksa offers live raw pizza with cashew cheese and nut parmesan cheese or delicious raw lasagna with cashew nut cheese. You can't go wrong with any of these dishes!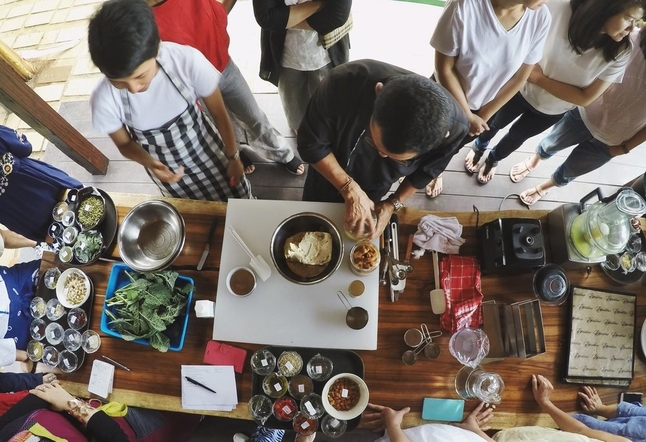 Puskesmas Ubud II, Gg. Damai, Sayan, Ubud, Kabupaten Gianyar
+62 0813-3977-4787
SAYURI HEALING FOOD
At Sayuri, you can enjoy their famous Aged Nut "Cheese," which comes in 5 different flavors variations (see photo). They are vegan fermented cashew cheese full of beneficial probiotics. The cheese is being fermented overnight, and aged for 20 days for the flavor to develop (all cheese are dairy-free, gluten, soy-free, and all raw. Nuts are activated, which means nutrients and enzymes are bio-available. They are on the process of developing molded cheese such as blue cheese & brie cheese!
JL Sukma kesuma no 2 , Br Tebesaya – Ubud, Bali 80571, Indonesia
+62 822 40485154 | info@sayurihealingfood.com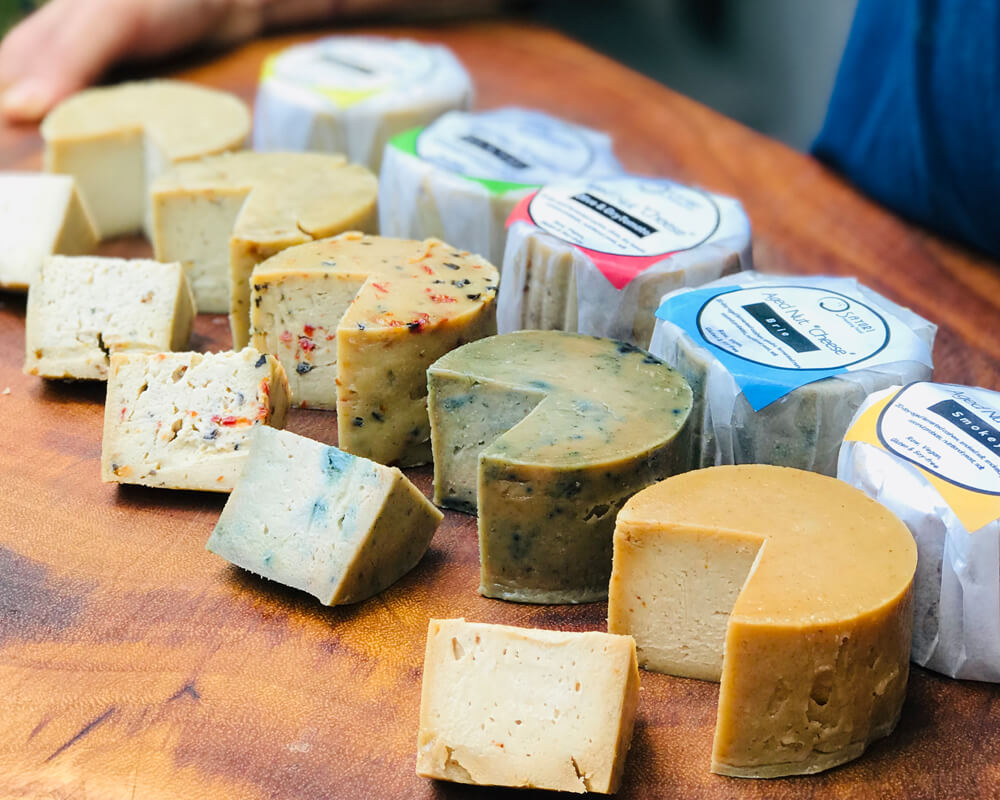 CAFE VIDA
This is a lovely organic restaurant & boutique espresso coffee shop located Canggu, serving only the best local organic produce grown without the use of any chemicals on permaculture farms on volcanic soils. They care deeply for the environment and quality of their ingredients and better yet, they offer vegan cheeses as extra toppings to some of their delicious salads and breakfasts. Cafe Vida is one of Canggu's best-loved restaurants!
Jl. Raya Batu Bolong No. 38A, Canggu
+62 813-3988-6864
LIVING FOOD LAB
Living Food Lab is a laboratory turned chic, conscious restaurant, co-working space, and education center for healthy eating. Their innovative menu includes vegan and raw options that you'll love, but most importantly, you'll be able to taste the heart and soul behind the food. Co-owner Pauliina brings this concept further by offering cooking classes, including vegan cheese-making! We've taken one of her classes and loved every minute!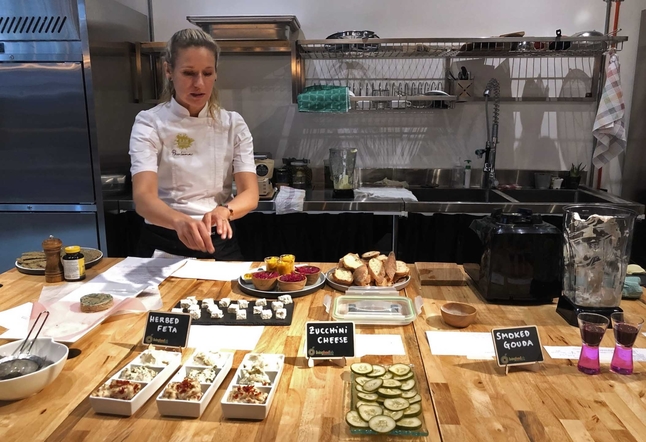 No. 8, Canggu Square units 12-13, Canggu, Jl. Pantai Berawa, Tibubeneng, Kuta Utara, Kabupaten Badung, Bali
+62 0811-3801-958
LA BARACCA
A real cozy, quaint Italian restaurant with vegan pizza and pasta options. Their vegan pizza is a must try in Canggu — one of our absolute favorites!
Jl. Tanah Barak No.51, Canggu
+62 361-471-5283
Jl. Petitenget No.17D, Kerobokan Kelod
+62 361-738-373
Jl. Labuan Sait no. 10a, Uluwatu
+62 821-4517-5621
EARTHEXPRESS
Most health food stores in Bali will have vegan cheese options. We love EarthXpress because EVERYTHING is vegan, dairy-free, unprocessed, etc. If you're interested in making vegan cheese a staple in your diet and recipes at home, we highly recommend EarthXpress for your shopping needs.
Jl. Drupadi No.117, Seminyak
+62 0857-3742-0444

earthx.press
Vegan cheese may not be the 'real' thing — it's better! These rich-in-flavor, creative, nutritious options to cheese can add so much flavor and life to a dish. And of course, we love anything eco-friendly and cruelty-free!
For more info on Bali's best spots for the modern yogi STAY | SPA | PLAY | EAT | SHOP | YOGA – Download our ULTIMATE BALI GUIDE for free.