Close to the sea, situated in the lovely Copenhagen suburb of Hellerup, is Yogafactory studio. Yogafactory offers a wide selection of yoga classes, including Aerial, Ashtanga, Vinyasa, Hatha, Yin, Restorative and Kundalini. Classes are always taught in English, and guest artist workshops are often held here too.
Opened in 2015, this lovely studio is perfectly located just across from the lush and beautiful Oregard Park. You are welcomed into the large yoga hall by way of the lobby, furnished with beautiful Indian furniture, and complete with an arrangement of yoga-related products for sale, like Lululemon yoga clothes, mats, and cosmetics.
The owner, Kristina Bernadette Larsen, is a seasoned yoga teacher who has trained with teachers from all over the world, including Jason Crandell, Gurmukh Kaur Khalsa, and Shiva Rea.
The studio focuses on the highest quality of education, and a strong sense of Sangha, Sanskrit for "community." Feel part of the family by attending one of their evenings of dinner and chanting.
Just catch a bus from the Copenhagen center, and in just 15 minutes you will be welcomed into a space of tranquility and peace, away from the city's busy energy.
For an added bonus, stay to enjoy the nearby beaches, peaceful green parks, great eateries, and cafes after your Yogafactory practice.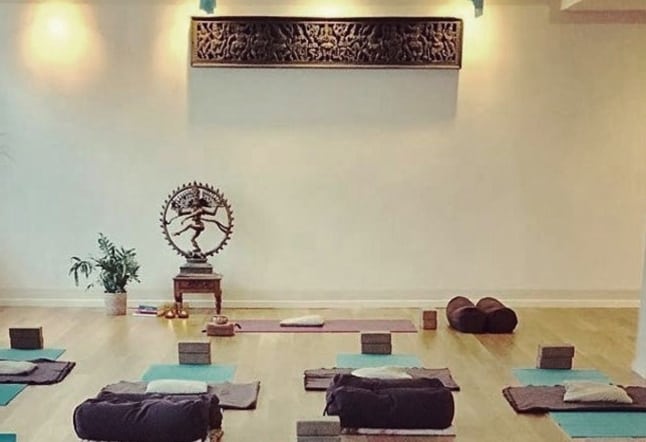 Read next >> hamsa